Mon 28 November 2016 | 5:00 pm - 7:00 pm
- , , FREE (RSVP needed)

Starting a company is difficult for anyone, but statistics have shown that women have an even more difficult time obtaining funding from outside investors. Some women avoid the fundraising route and self-fund or rely on friends and family which can delay the growth of their company.
In this women-driven panel event, four very successful and influential women in Silicon Valley will share their valuable insights and talk through key challenges women founders face. If you are a female entrepreneur who wants to feel empowered to excel OR a male entrepreneur who wants to be more inclusive of and sensitized to the women in Silicon Valley, this event is for you! 
Carine Schneider, founder and CEO of WFFConnect and serial entrepreneur who has successfully raised capital in both the U.S. and Europe;Jana Lee, VC, Principal  at BlueRun Ventures who focuses on early stage consumer and mobile big data opportunities; Ari Horie, founder and CEO of Women's Startup Lab who has featured in various publications and given the honor as a Keynote Speaker and Panelist for Women Startups and Technology conferences; and, Trish Costella, founder and CEO of Portfolia who's lifelong passion has been on unlocking the personal and professional talents of women, will discuss:
• Traits that can torpedo women during fundraising
• Why women fail as founders and how to make sure you don't
• Tips and hints for creating an effective pitch
• Understanding unconscious bias both men and women investors may have when investing in women-led companies
• How women investors are changing the investment model; especially those who wish to focus their investment in women founded companies.
---
Speakers
JANA LEE   
Principal/VC at BlueRun Ventures
Jana Lee (Trantow) is an investor and entrepreneur. Jana was in the top 5% of a Fortune 40 company by the age of 25 and decided to make the jump to building consumer technology products and companies. Jana has co-founded two companies herself and is now on a Principal at BlueRun Ventures and continues to advise and mentor early stage entrepreneurs.
---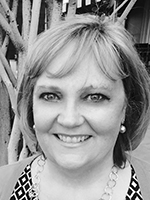 CARINE SCHNEIDER
Founder and CEO of WFFConnect
Carine Schneider is an experienced and well-connected leader in private market and global compensation industry with deep experience working in consulting, technology & financial services. She is the founder and CEO of WFFConnect, a mission-driven company that connects women founders with the investment community. She was recently named one of 17 "Women to Watch" in 2017 by Brown Brothers Harriman Center on Women and Wealth and one of the 100 Influential Women in Silicon Valley by the Silicon Valley Business Journal.
Carine was formerly the President, NASDAQ Private Market Equity Solutions, serving privately held companies. She was responsible for worldwide sales, marketing and operations. She has held various leadership positions including CEO of EASi (now Certent), founder and CEO of Global Shares, Partner at PwC, Director of Strategic Planning and Development with Smith Barney and was the Leader of the Global Stock Plan Services at Towers Watson. In 1992, Carine was the founding Executive Director of the National Association of Stock Plan Professionals (NASPP). Carine started her career as Manager of Shareholder Relations at Oracle Corporation where she assisted in the IPO and managed all aspects of the company's various stock plans. Carine served on the Board of Directors of both EASi and Global Shares.
In 1999, Ms. Schneider founded the Global Equity Organization (GEO) that now has over 6000 members worldwide. She currently serves as the Chairperson of the Board of Directors.
Ms. Schneider was born in The Netherlands and speaks Dutch and English. She received her degree in Psychology & Sociology from the University of California. She is a frequent speaker at conferences around the world, including President Obama's 2016 Global Entrepreneurial Summit, and has authored various articles and chapters in industry publications.
---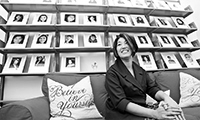 ARI HORIE
Ari Horie is Founder & CEO of Women's Startup Lab (WSLab), a founder development accelerator based in the heart of Silicon Valley.
Ari is a prominent Silicon Valley entrepreneur and has been named one of Silicon Valley Business Journal's "Women of Influence in Silicon Valley" in 2015, one of CNN's 10 Visionary Women of 2014, and "40 over 40" Women to Watch in 2015.  Ari Horie is an active keynote speaker at leading tech conferences, such as NES Japan, SXSW Las Vegas 2014, and SXSWedu in Austin in 2016.
WSLab and Ari have been featured in The Huffington Post, Wall Street Journal, Forbes, Silicon Valley Business Journal, Fast Company, Marie Claire "20 women Changing the Ratio", and  Success Magazine.
---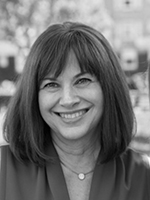 Trish Costello
Founder and CEO of Portfolia
Trish founded Portfolia in 2014 with a vision for a new model of entrepreneurial investing designed for women. Her goal is over 100,000 women (and their colleagues and friends) investing in Portfolia Funds in five years.
Trish is recognized globally for her pioneering work in selecting and grooming emerging leaders as co-founder, long-time CEO and now CEO Emeritus of the Kauffman Fellows Program, the premier global leadership program for VCs. She also served at Founding President of CVE Capital Corp, the holding company of a $1B+ venture capital fund of funds. Trish was on the start-up team of the Kauffman Foundation's entrepreneurship center, led the Commercialization Sub-Committee of the National Science Foundation, and directed the Arthur Blank Center for Entrepreneurship at the globally-ranked Babson College.
Trish's lifelong passion has been on unlocking the personal and professional talents of women, and believes women will be both highly successful entrepreneurial investors and bring along an entrepreneurial renaissance when they back the companies they want in the marketplace.
Check Out The Event Page On Meetup
Map Unavailable