Far from the ocean, deep in Israel's Negev Desert, man-made coral reefs are being grown inside large aquariums to be turned into bone grafts.
One company, OkCoral, has been growing coral for over six years in the Negev, and now another Israeli company, CoreBone, is manufacturing bone grafts (bone replacements) from coral grown in the desert – for use in orthopedic and dental procedures.
In 2008, Assaf Shaham, the CEO of OkCoral, started growing coral in his controlled-environment farm near Eilat for aquarium enthusiasts. But three years ago, when he partnered with Ohad Schwartz, the CEO and co-founder of another Israeli company called CoreBone, he realized that he'd been targeting the wrong market. According to Schwartz, the bone grafting market is a $4.5 billion market and the best bone graft substance is made out of, you guessed it, coral.
Growing coral in the desert for medical purposes 
A bone graft is a substance used as a human bone replacement in several common medical procedures. Bone grafts are usually used as scaffolding for real bone to grow on, when treating injured bone or bone implants, such as dental implants. This is especially important for older patients, whose bones are slow to rehabilitate by themselves.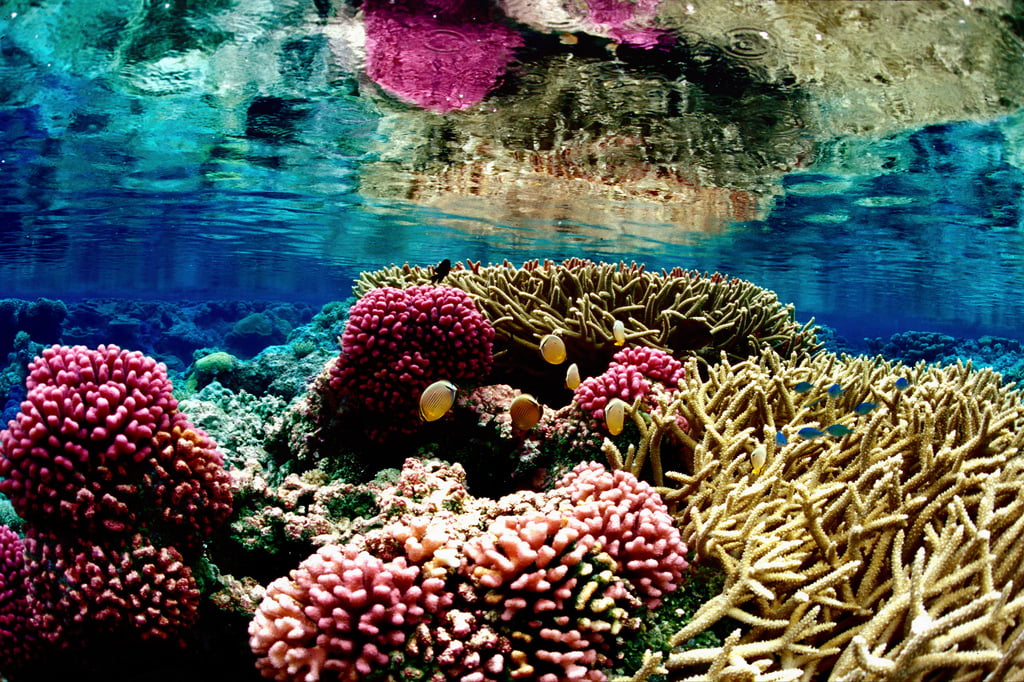 At first, bone grafts were extracted from a cadaver or an animal, but after a few documented cases of people contracting diseases following the graft, such as the mad cow disease, synthetic alternatives started to show up. In order for these synthetic bone grafts to be accepted by the body and to induce bone growth, stem cells are added. The only problem is that no synthetic bone graft is as hard and as effective as a biological one (those extracted from animals or cadavers), except for coral-based bone grafts.
       SEE ALSO: Israeli Company Grows New Bones From Patients' Fat
"As strong as the human bone"
Apparently, coral have essential qualities that are very similar to those of the human bone: their chemical composition is mostly made out of calcium, they provide a vascular pathway and they're as strong as the human bone. "The only problem with using coral as a bone graft is that they are not bioactive. They don't have the ability to induce biological activities and 'communicate' with the cells of the body," Schwartz, former vice president of Israeli water-filtering company Tami4, tells NoCamels. Bioactivity is the effect of a given agent on a living organism or on living tissue.
So, when Schwartz and his partner, Prof. Itzhak Binderman, the former head of the dental department and hard tissue laboratory at the Sourasky Medical Center, founded CoreBone in 2011, they started developing a coral-based, bioactive bone graft. Bioengineering expert Binderman began combining bioactive substances with the coral's usual diet, so when they are made into bone grafts they contain the qualities of a biological bone graft without the risk of contracting diseases.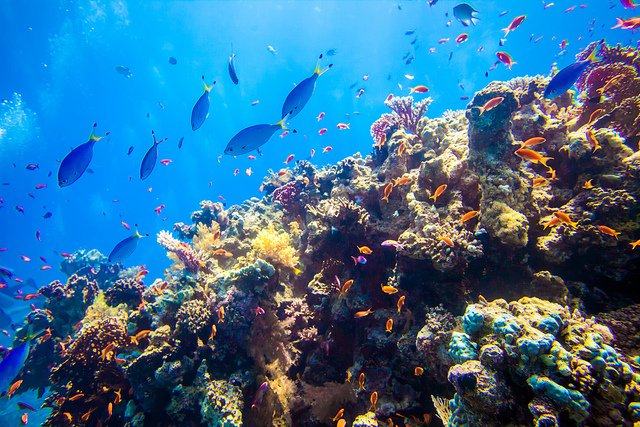 At the OkCoral farm near Eilat, coral in aquariums grow ten times faster than they do in the ocean. The team achieves that by controlling the chemical compound of the water the coral are in, monitoring and controlling their light and temperature, as well as creating artificial waves to help their growth. They even use special fish to eat the algae that grow on the coral.
"There are four qualities you want a bone graft to have: strength, neutrality, degradability and bioactivity," Schwartz explains. "It should be exactly as strong as the human bone, neutral so that the body won't reject it, degradable so it will wear out with the forming of new bone cells, and bioactive so that it can induce bone growth."
     SEE ALSO: CoreBone Implants Corals As Human Bone Replacements
The company claims it has developed the only non-biological bone graft that has all four qualities. It will be used for both dental and orthopedic purposes. According to Schwartz, their bone grafts will also cost less than the ones available today in the orthopedic market, which can cost up to $5,000, including hospitalization.     
The future lies in the depth of the ocean 
Later in 2011, CoreBone joined the Mofet incubator, funded by the TrendLines Group, and registered a patent in Europe and in the US for their special 'coral diet' and methods of growing coral in a controlled environment. Since then, the company has been developing and testing its product successfully with the latest results even showing that some of the bone graft implanted in animals has started to create bone marrow (the flexible tissue in the interior of bone), as if they were actual bones.
CoreBone is expected to begin human trials in selected hospitals in Israel and in France before entering the bone grafting market. "Many believe that the future of mankind lies not on the ground or in space, but in the depth of the ocean," Schwartz says. "After all, we know only two percent of it."
Video courtesy of CoreBone. Photos: U.S. Geological Survey, USFWA- Pacific Region, Derek Keats