Although financial markets around the world continue to stumble, some investors see the glass half full. "Great companies are built in downturns," said Jon Medved, founder and CEO of Israeli equity crowdfunding platform OurCrowd.
As dozens of companies presented at its second annual global investor summit in Jerusalem yesterday, Medved welcomed some 3,000 investors, entrepreneurs and industry leaders to see the breadth of Israeli innovation, and hear "the extraordinary story of growth here in the Israeli economy."
SEE ALSO: Exit Nation: Israeli Startups Sell For Whopping $9B in 2015
Though known for his optimism, Medved wasn't overselling. According to a report released yesterday by IVC Research Center, Israeli high-tech companies raised a record $4.43 billion in 2015 (of them $1.2 billion in the fourth quarter alone), a 30 percent increase from the previous year. Startups presenting at the conference were able to show how they put their newly raised capital to use.
Voice activation startup VocalZoom, with over $12 million in equity funding, showed off their optoelectronic microphone that substantially enhances a speaker's voice over any background noise. The company has recently partnered with Motorola Solutions, whose CTO Paul Steinberg commented that "VocalZoom has the potential to be the difference of whether a firefighter can communicate at a dangerous fire scene, or if a transportation or utility worker can give or receive information in a noisy work environment."
Meanwhile, Zebra Medical Vision, with $8 million in equity funding, presented their computer vision technology to assist radiologists in spotting anomalies. The company has recently partnered with Dell to integrate its vision analytics into the computer giant's Cloud Clinical Archive, a diagnostic and data management tool for radiologists, which currently hosts more than 10 billion medical images and 150 million medical studies.
Startups in IoT, virtual reality, AgTech and many other industries presented before a packed house of investors as well as senior executives from large corporations. Coca Cola, Samsung and Philips hosted industry-specific panel discussions, as well as Honda, which announced its formal engagement with Israeli startups through its accelerator programs, Honda Developer Studio and Honda Xcelerator.
Democratizing investing
After announcing that OurCrowd has nearly doubled the number of its portfolio companies, and completed one of the largest equity crowdfunding rounds in the industry's history – $14.8 million for mPrest – Medved made the case for investing in privately held companies.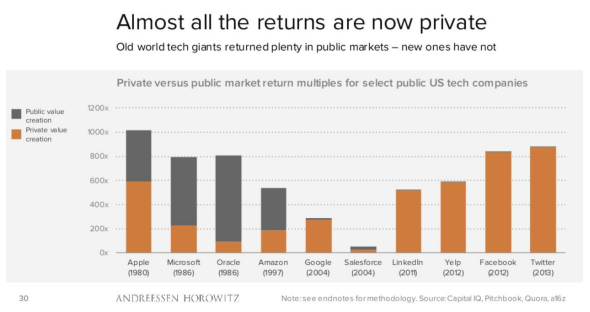 Displaying the chart above, Medved explained that investors are no longer finding alpha, or return on an investment, in publicly traded companies, and instead are turning to private ones.
Given that the S&P 500 has dropped more than 11 percent since the beginning of this year, the crowd must have heard the serial investor, "a deal junkie," as he calls himself, loud and clear. Yet, investment in private companies, especially while still in early stages, has until recently been limited to a handful venture capital funds and veteran angel investors.
SEE ALSO: BIRD Transforms Surfaces Into Interactive Touchscreens
OurCrowd is aiming to change that by what Medved calls "democratizing investing." After conducting their own due diligence on all portfolio companies, accepting only two percent of companies that pitch to them, OurCrowd invites selected companies to their online platform. There, companies can, independent of one another, raise capital from accredited investors who may invest a minimum of $10,000 per deal.
Though the figure is higher than most platforms (some are as low at $100, and few don't even have a minimum), the threshold, along with the investor accreditation requirements of $1 million in assets or $200,000 in annual income, is "to make sure that people understand how risky this whole business is," Medved said and pointed out that in English, venture capital sounds like an adventure ride, but in Hebrew, "hon sicun" translates to danger capital, what he considers a more straightforward way of introducing venture capital to crowdfunders. "We want people to understand that they're stepping out onto the wild side; these are nothing like secure investments."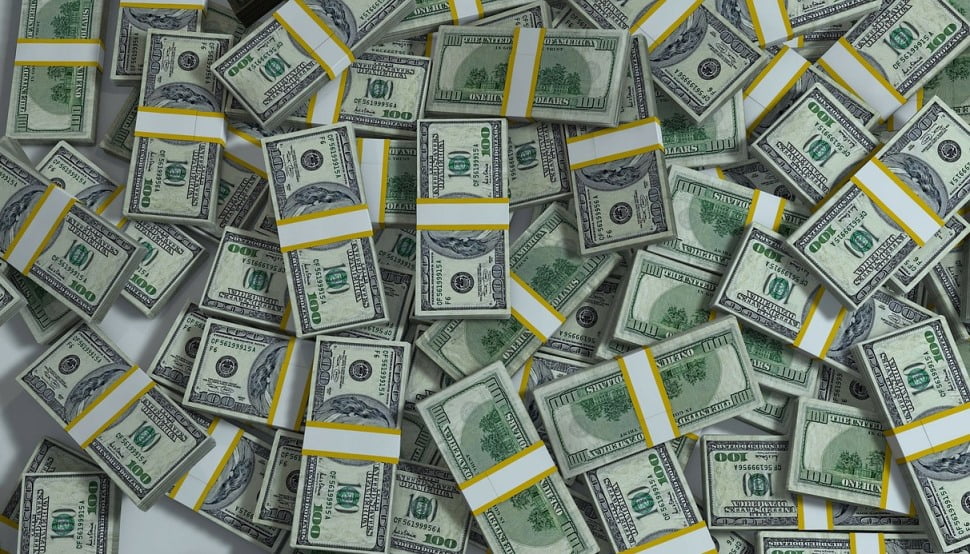 Although the platform hasn't yet seen one of its portfolio companies collapse in the three years since its inception, OurCrowd estimates that about 30 perfect of its investments could fail, a rate that they see in line with other venture capital firms.
Growing Israeli startups from the crowd up
However, the difference between OurCrowd and a traditional venture capital firm it the crowd itself.
"Crowdfunding as an industry has proven an ability to pool together many small investors in order to raise large amounts of money but what we've realized is that you can actually leverage the power of the crowd for so much more,' OurCrowd Partner David Stark said. "Our pitch to these companies is that overnight they inherit a business development network of thousands of accredited investors all over the world.
"So, we'll invest with two other VC funds, but it's the $20,000 investor from New York who introduces the company to their largest customer; or it's an investor from Australia who introduces them to the private equity fund which will lead their next round," he continued. "Companies are coming to us saying 'this quarter my dream is to get connected to the CIO or the CTO of this and that company. Can you make that happen?' We then go out to the crowd and use our extended network and we're able to produce unbelievable results."
Photos: Courtesy