Last updated May 19th 2015
Tal Fogel is May 2015 Artist of the Month at Tsuzamen, with performances coming up on May 20th & May 27th – admission free! Don't miss hearing this exceptional and prolific songwriter with an ethereal, haunting voice.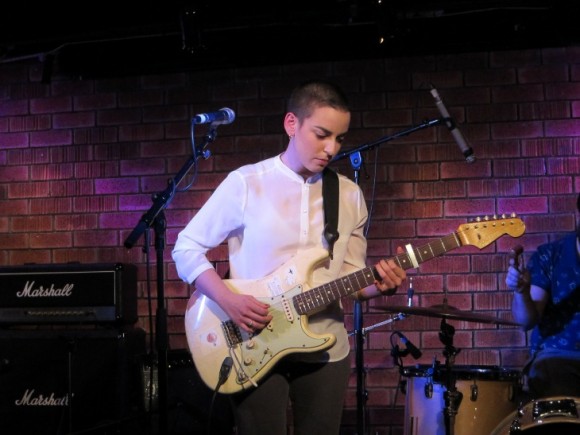 Tal Fogel/Photo: Ayelet Dekel
The first time I heard Tal Fogel she was a blonde, and I was on my way to somewhere else, but the music drew me in, to Ashan Hazman in Beer Sheva, where she was doing a sound check. I couldn't stay, but heard enough to know that I wanted to hear more.
Our paths met again this week at the Ozen Bar in Tel Aviv, and this is a good time to listen to Tal Fogel. The singer-songwriter released her debut album Arimot Shel Halomot (Heaps of Dreams) last April, and is already working on the next one – she's on fire.  (read the full review here).
Wednesday, May 20th with guest Yolanta
Wednesday, May 27th with guest Daniel Sapir
Tsuzamen, 25 Lilienblum at 22:00
Links: Tal Fogel bandcamp; facebook page; facebook event page