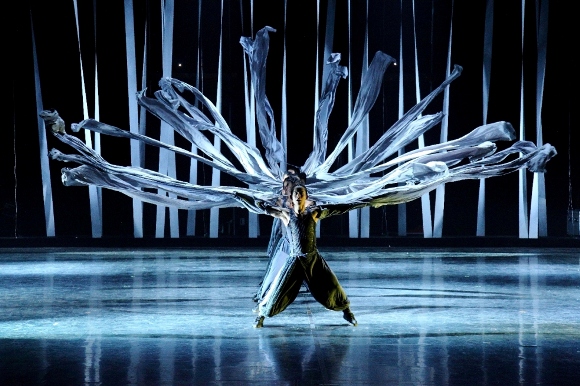 Contemporary Dragon Kung Fu Dance/Photo courtesy of PR
Celebrating the beauty and power of martial arts, the Suzanne Dellal Centre will host the Contemporary Dragon KungFu Dance Company. The company will perform Gateway, by Liu Lu, at the Spring of Chinese Dance Festival from March 4 – 7, 2015, with additional performances in Herzliya, Haifa, Ashdod and Jerusalem.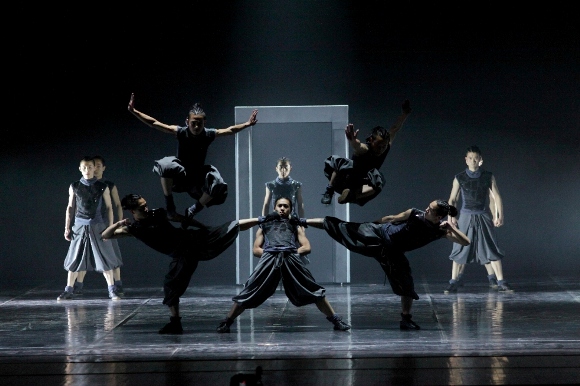 Contemporary Dragon Kung Fu Dance Company/Photo courtesy of PR
The company's 11 dancers, range in age from 18 – 26, do not come from a traditional dance background, but rather trained from childhood in Kung fu at the Shaolin Monk school for martial arts. The company was founded by martial arts star Jackie Chan, and have been under the artistic direction of dancer/choreographer Liu Lu. A graduate of the PLA Academy of Arts, and the Beijing Dance Academy majoring in Classical Dance, Ms. Liu has worked in television, films, martial arts and acrobatics. Drawing on contemporary dance and martial arts, Gateway fuses the two into an entertaining performance for the whole family.
Spring of Chinese Dance is a joint project of the Suzanne Dellal Center, the Chinese Embassy in Israel and the Chinese Ministry of Culture.
Performances:
February 28 – Haifa Auditorium; March 1 – Jerusalem Theatre; March 2 – Ashdod Performing Arts Center; March 3 – Herzliya Performing Arts Center; March 4 – 7 – Suzanne Dellal Centre, Tel Aviv.
Tickets are 269/299 NIS and may be ordered online, via the Suzanne Dellal website, or call: 03-5105656. More information and updates are available on the Suzanne Dellal facebook page.