Last updated May 15th 2017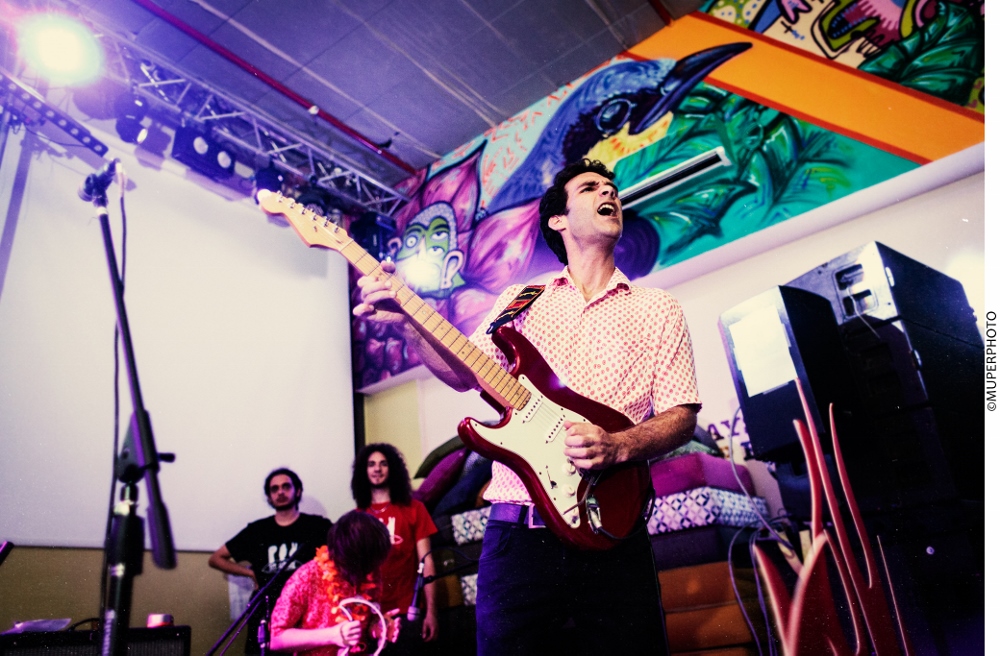 Sunlit beaches, bikes, and guys with guitars – that is the feel of Surf, and the RPS Surfers (Tal Oren – guitar, Shay Landa – keyboard & organ, Roey Bar Yehuda – saxophone, Gal Hai – drums) really know how to take it to a place at once familiar and strange, California with a Mediterranean groove, retro clean-cut fun with a necessary suggestion of danger.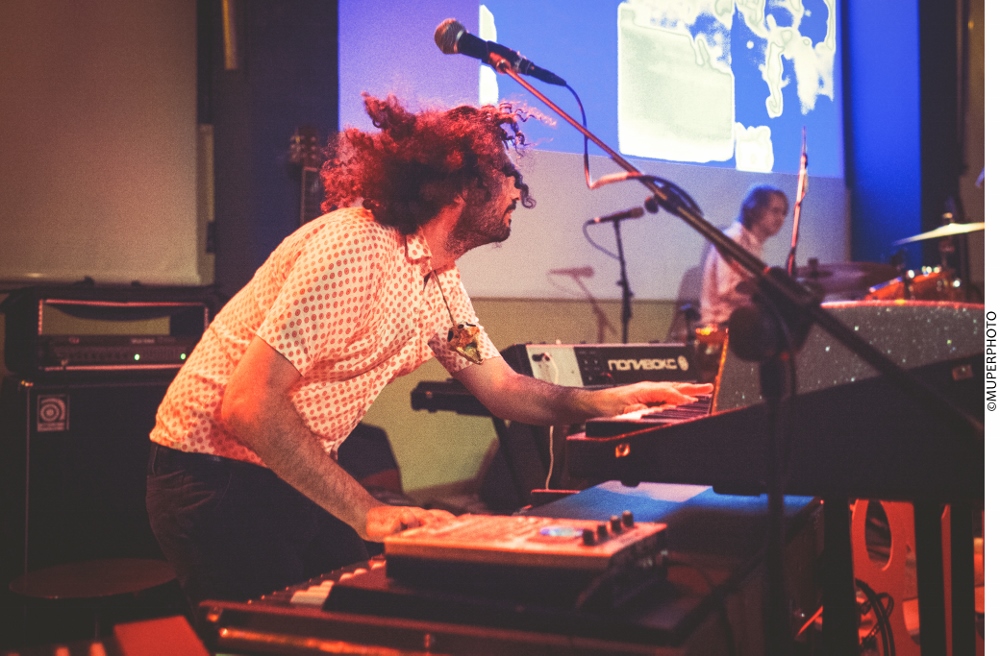 They launched their 2nd album, Harake Gang (inspired by the intrepid bikers of Tel Aviv in the early 60s) at the Abraham Hostel on Saturday, May 6th with a giant splash – very cool DJs Schoolmaster & Markey Funk,a terrific lineup of opening performers – Uzi Navon, Tel Aviv Girls, and the Orions, followed by the RPS Surfers with an eclectic selection of special guests: Daniela Milo, Uzi Feinerman, Nitzan Horesh, album producer Uri Brauner Kinrot, and Liron Amram. Check out the Harake Gang album on the RPS Surfers bandcamp.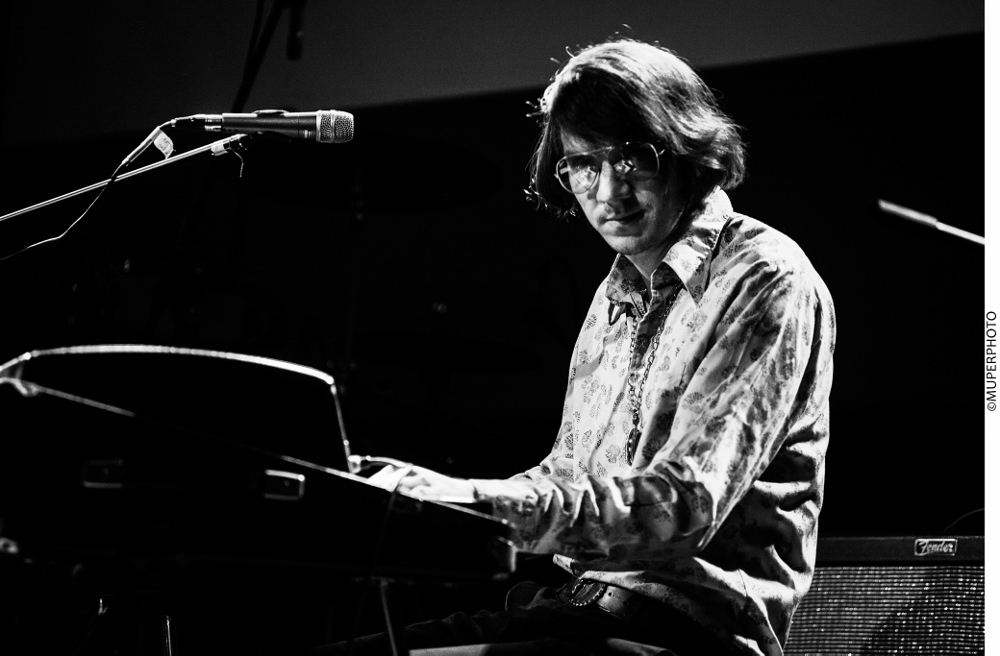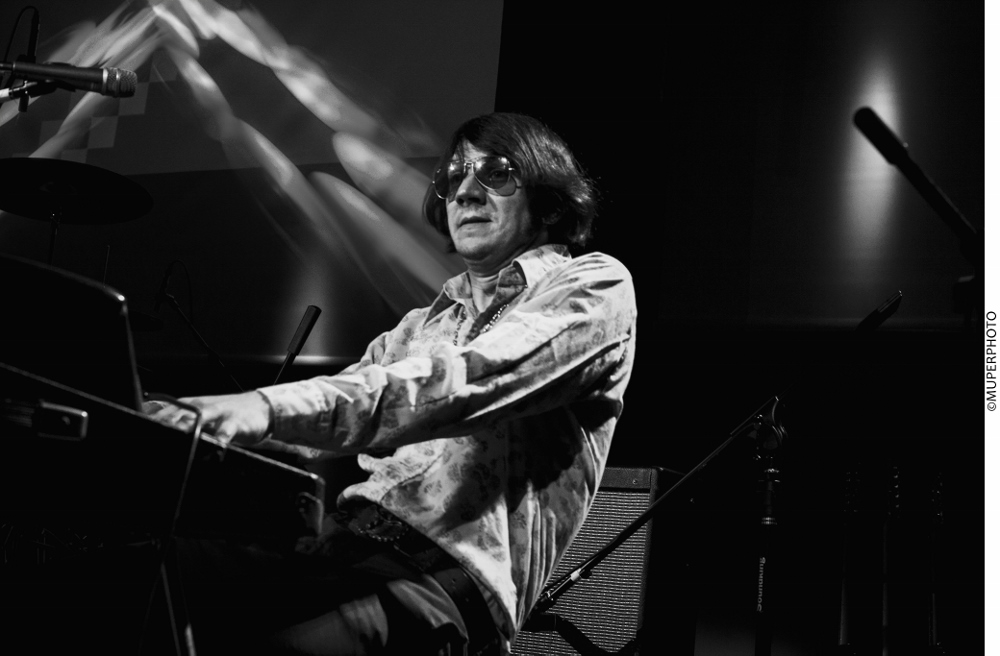 There is no one better than Uzi Navon for that retro-alternative reality feeling. He's like a secret agent time-traveler from the 70s – tinted aviator glasses, clinging print button down shirt, the signature rolling "resh" and elegant phrasing. The nostalgia rush is intoxicating, and he swept the audience off to the Past with his covers of Arik Einstein, The Zombies (She's Not There in Hebrew) and Summertime, as well as originals that fit right in.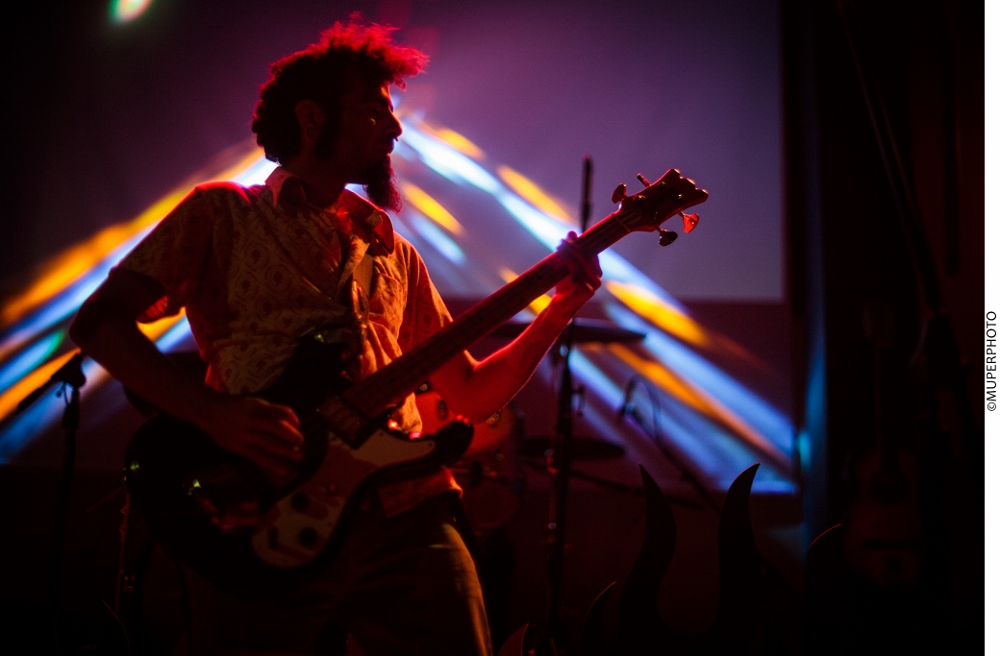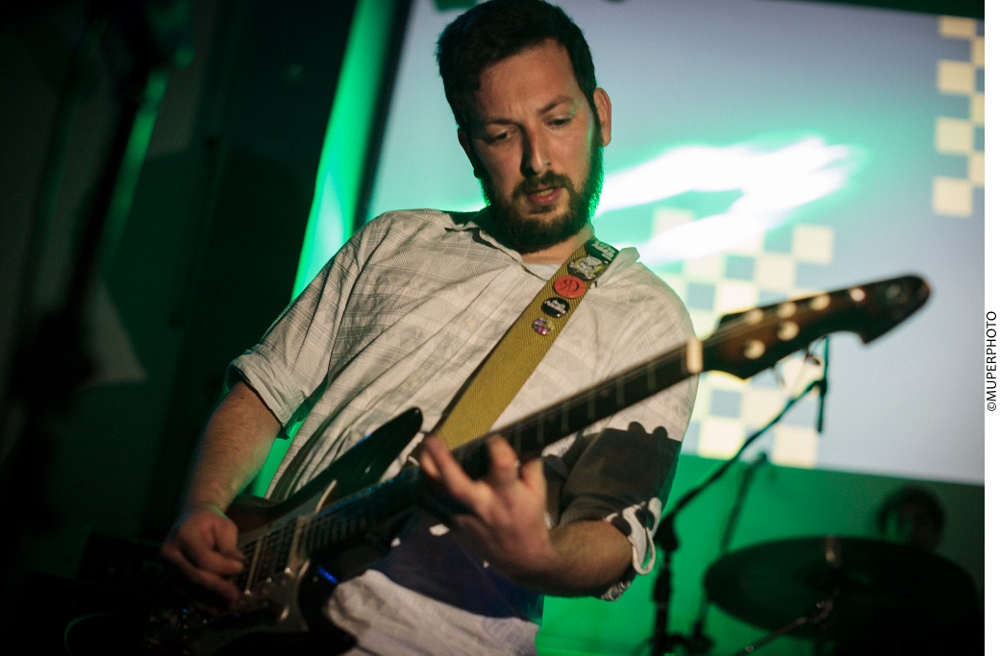 The Orions – David Miretski – Guitar, Itai Alzaradel – Guitar, 'Mediterranean Buddha' Ez Ra – Bass, Guy Offenbach – Drums – hail from Haifa. Their brand of surf has a rock edge to it, something grittier, louder, tougher.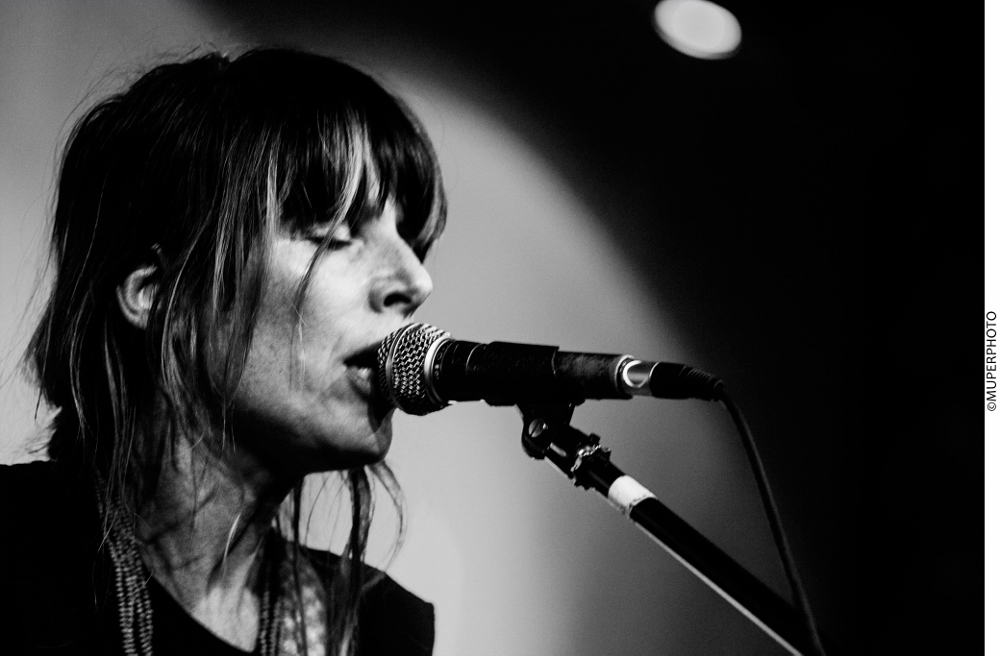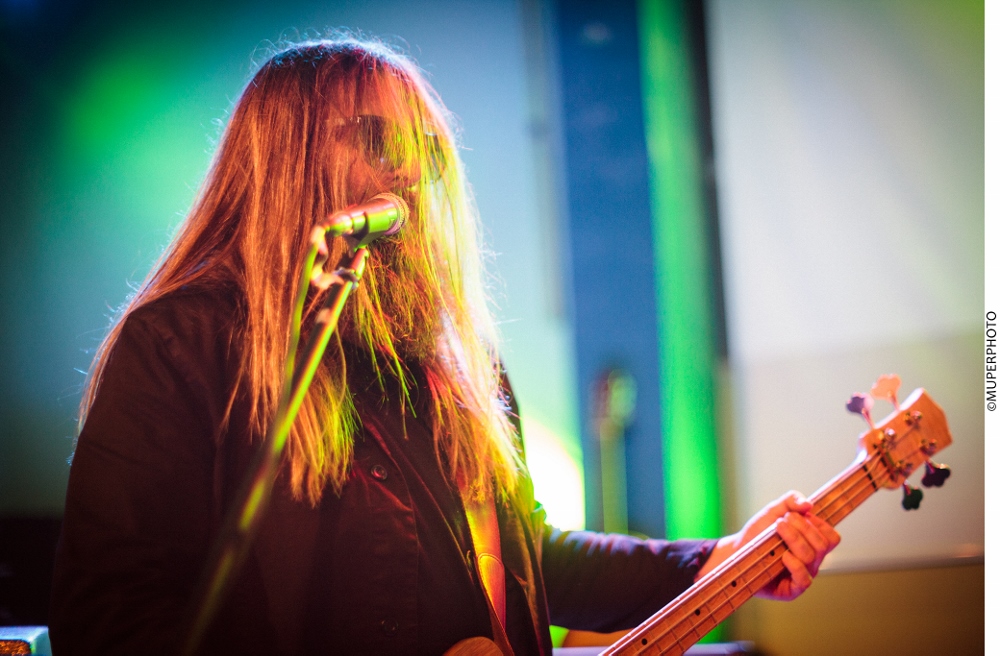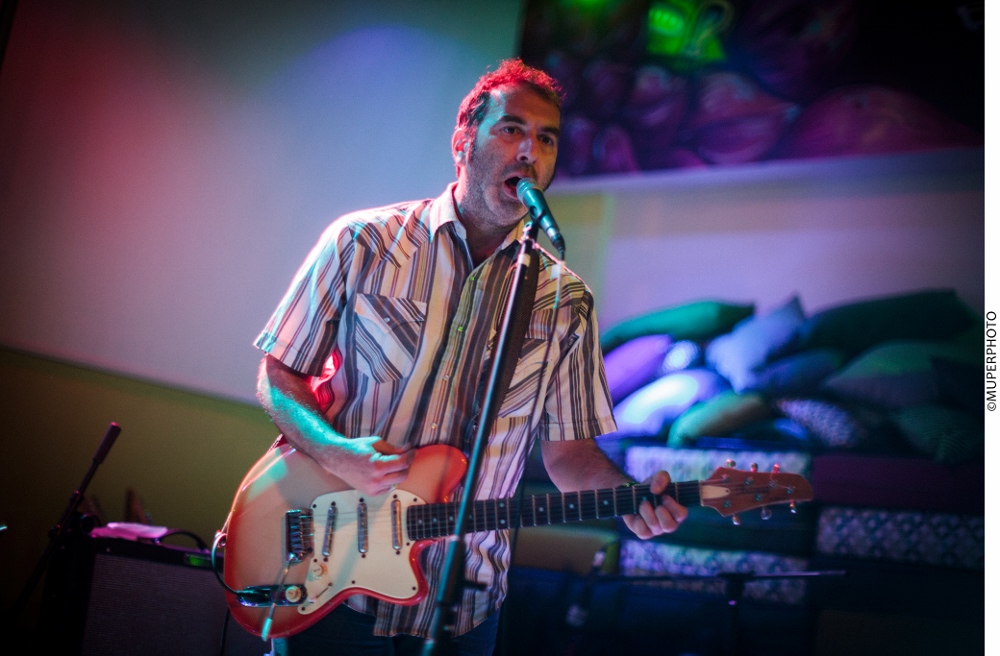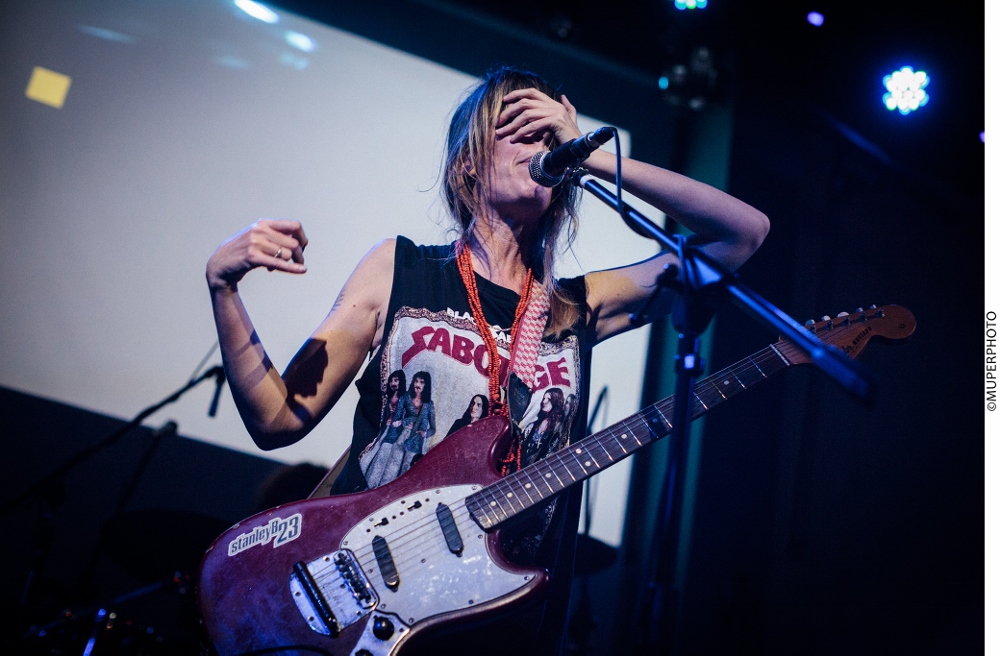 Shock is good for the system in a rock concert, and the Tel Aviv Girls (Sharon Kantor, Ram Orion, Adam Scheflan, and I don't know the drummer but he was great) are very powerful, very hardcore. Creating that jolt of dissonance between then and now, to set the mood for contemporary surf.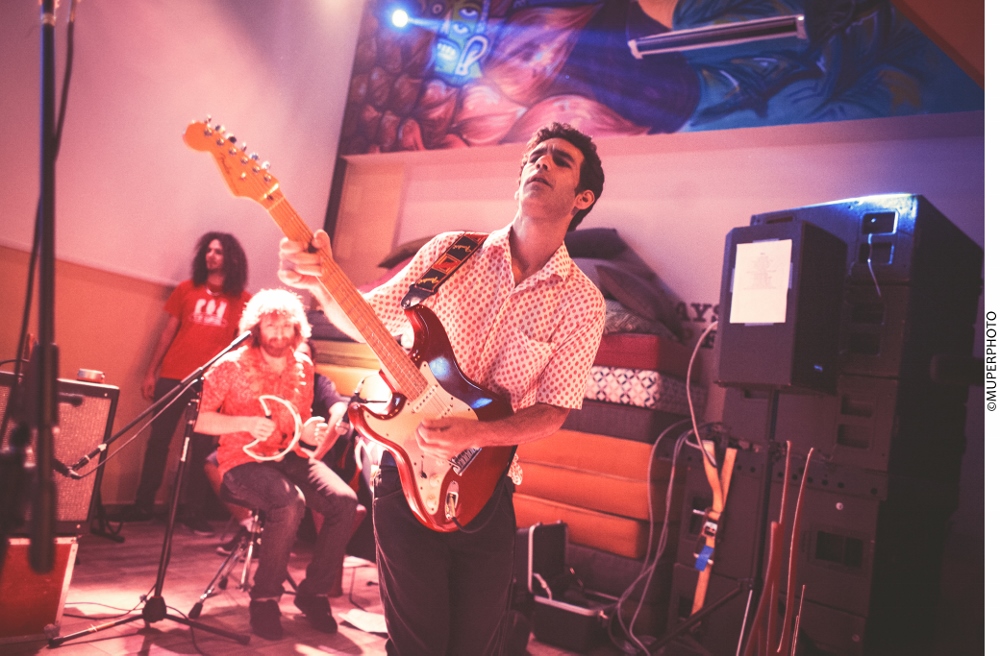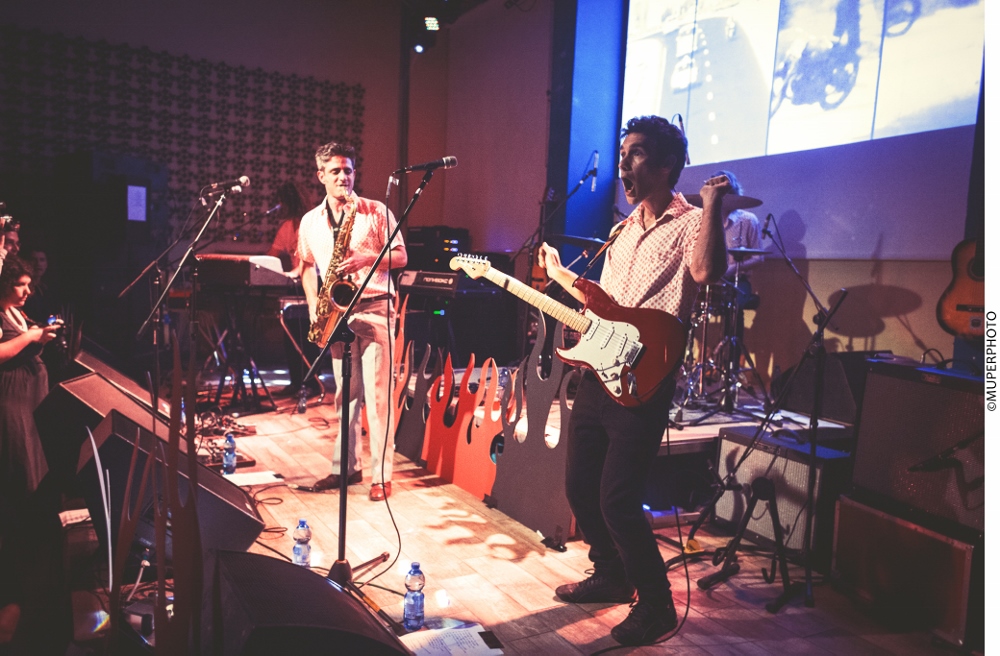 The RPS Surfers came on with vintage flair, boy band early 60s style with matching print shirts and great moves amid the hot rod flames. They are what surf music is all about – fun! And then, in the tradition of the best surf band (I'm thinking Beach Boys), they give you so much more than you're expecting. Textured instrumentals venture deep into myriad musical influences, evoking something mysterious, yet always coming home to the addictive rhythms. This is a band that makes you need to dance.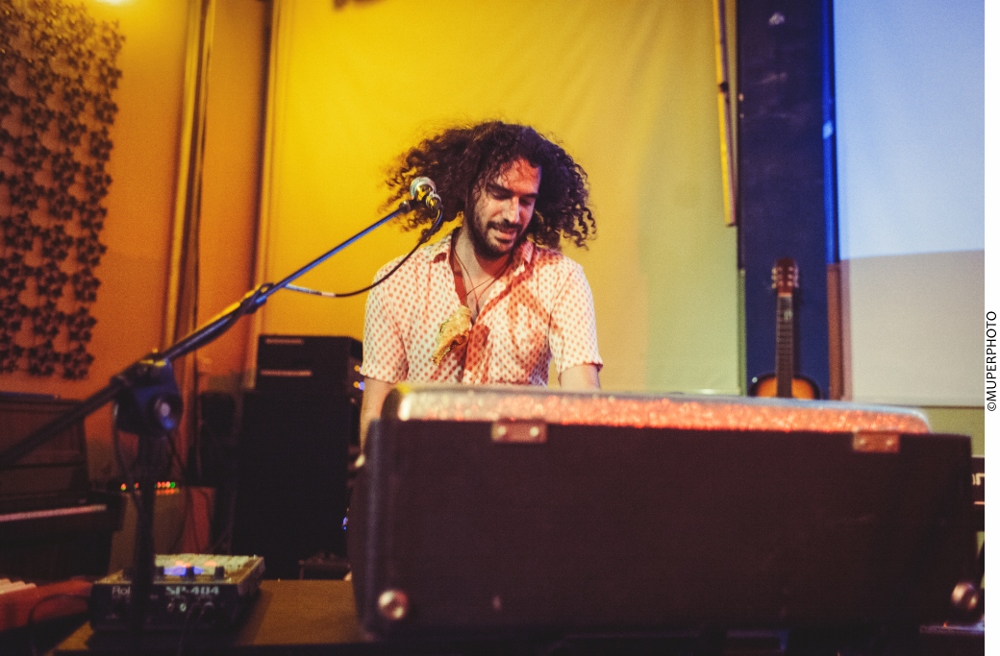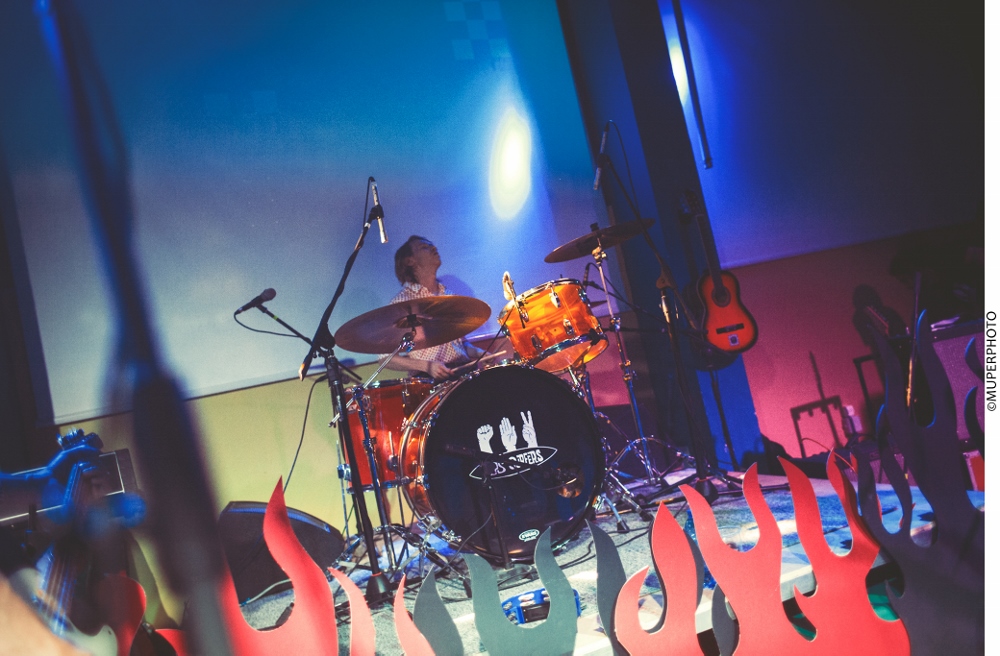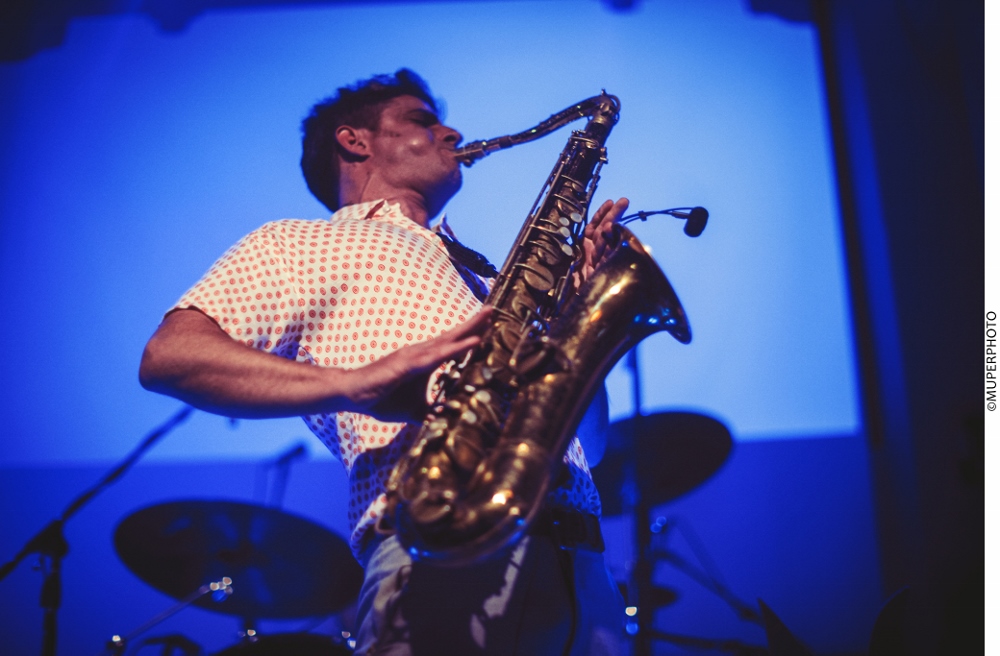 Original instrumentals from the Harake Gang album were complemented by cool covers – Daniela Milo with a sweet Leader of the Pack, Uzi Feinerman brought guitar to the nth power for a very insane Naomi, Dick Dale's Surfing Drums, and infusions of other influences – Nitzan Horesh edgy and raw, Liron Amram for some Yemenite-surf fusion, and the evening would not be complete without Uri Brauner Kinrot and a cover of Boom Pam's No Waves. Feel the good vibes with Muperphoto's fantastic photos!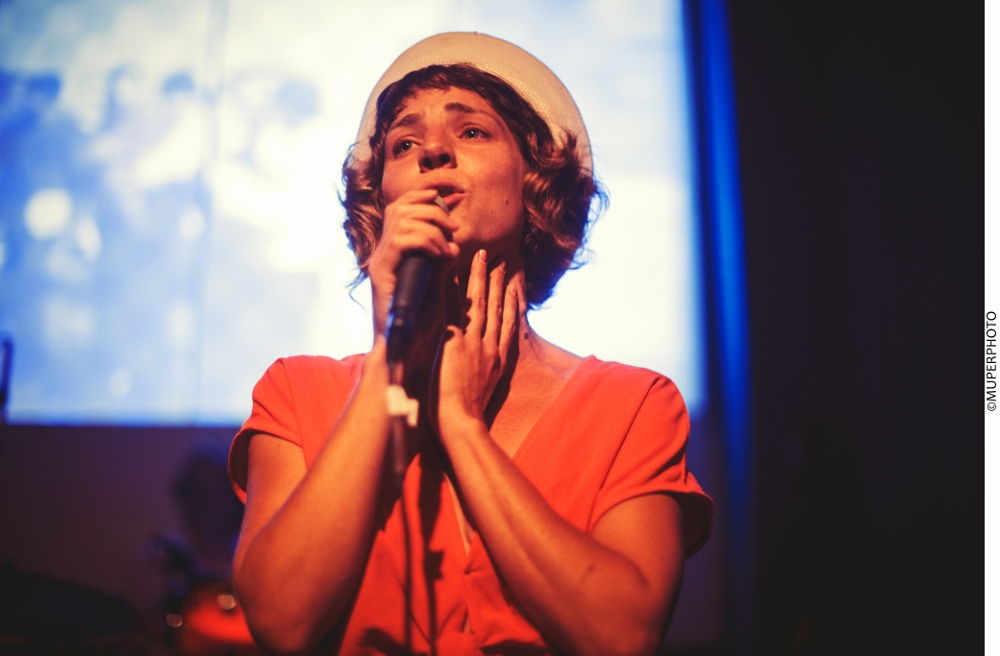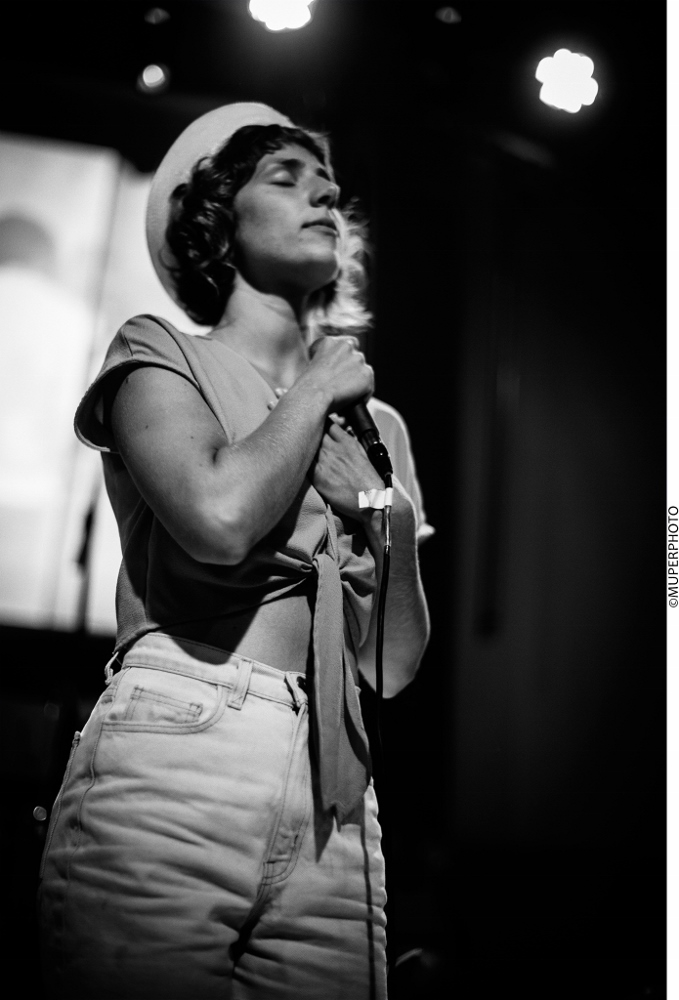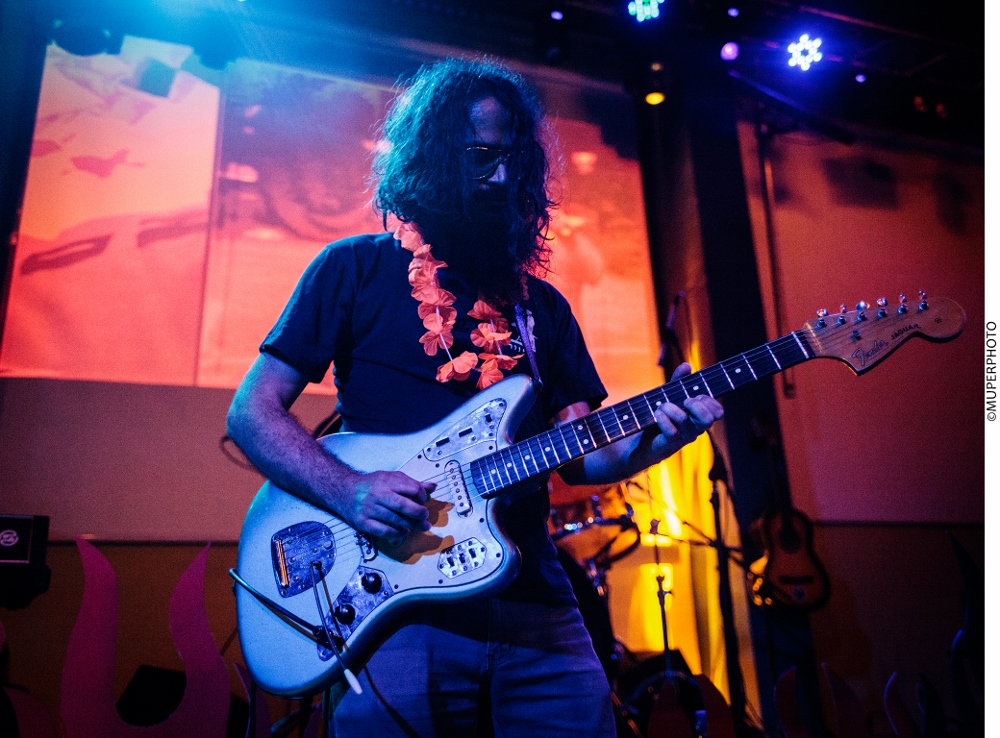 Uzi Feinerman/Photo: MUPERPHOTO