Last updated July 21st 2015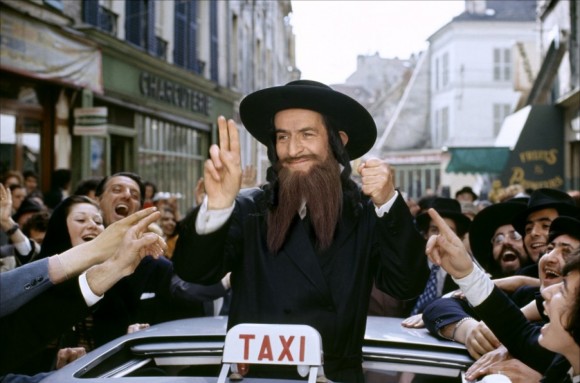 Rabbi Jacob/Photo courtesy of PR
We all could use a good laugh, and summer is the perfect time for comedies. OH LÀ LÀ, the international comedy festival will be presenting films from July 28 – August 15, 2015. Initiated by Eden Cinema, the focus of this year's festival will be on French comedies – which are plentiful! The films will be shown at cinematheques in Tel Aviv, Jerusalem, Haifa, Sderot, Holon, Herzliya, and Ashdod.
17 feature films will be shown, as well as a program of comedy shorts. The films range from the classic Les Aventures de Rabbi Jacob (1973) with the wonderful Louis de Funès, to contemporary offerings such as Clovis Cornillac's Un peu, beaucoup, aveuglement! (2015) a comic romantic tale of mis-matched neighbors.
Les vacances du petit Nicolas (Nicholas on Holiday), directed by Laurent Tirard, will be the festival's opening film. Enjoy the joys and tribulations of summer, as Nicolas spends the vacation with his family, having fun and making new friends. But when his parents read too much into his friendship with Isabelle, the plot thickens…
Caroline Bonet, Director of Eden Cinema and producer of the French Film Festival has founded O La La in cooperation with the French Institute in Israel and Unifrance Film, and the Tel Aviv Municipality Culture Department.
For screening times, consult the cinematheque websites.
Tel Aviv Cinematheque;  Jerusalem Cinematheque