Last updated October 20th 2015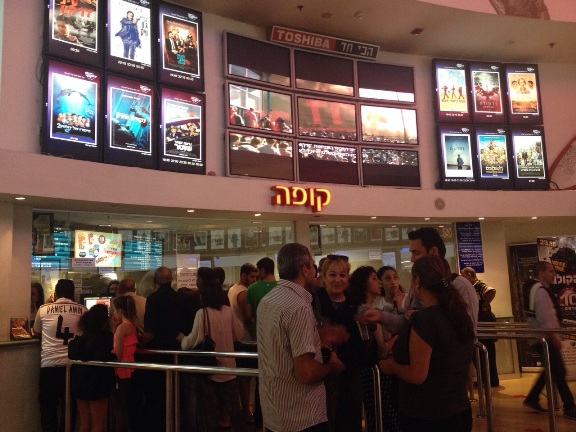 This Thursday, October 22, 2015, is definitely a good time to go to the movies! Movie theatres throughout the country are participating in Movie Time, a one day feast of films, with admission prices at only 10 NIS!
About 40 theatres will be participating in Movie Time, including those of: YesPlanet, Cinema City, Rav Chen and Globus Max. Admission will be just 10 NIS to all feature films (no other discounts applicable), and 14 NIS for 3D films. Some theatres will be in vacation mode, opening for the first show at 11:00. Check the theatre websites for details.
New films opening this Thursday, including Burnt, starring Bradley Cooper (Midnight East review);  Crimson Peak, directed by Guillermo del Toro with Mia Wasikowska, Tom Hiddleston, and Jessica Chastain; and Black Mass, starring Johnny Depp, Joel Edgerton, Benedict Cumberbatch and Kevin Bacon.
Films currently in theatres include: The Martian (Midnight East review), Baba Joon – Ophir Award winner and Israel's official submission to the Academy Awards, and Amy – a documentary on the life and music of Amy Winehouse.
Theatre websites:
YesPlanet www.yesplanet.co.il
Globus Max /https://globusmax.co.il
Rav Hen www.rav-hen.co.il
Lev /http://www.lev.co.il
Cinema City /http://www.cinema-city.co.il