Last updated May 22nd 2016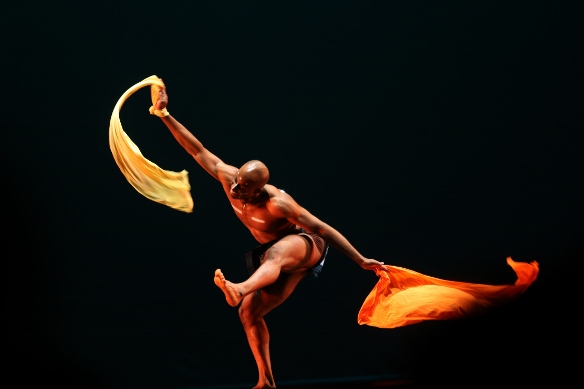 Lula Washington Dance Theatre (LWDT) will be coming to Israel for the first time this June, yet many will have already seen and admired this versatile choreographer's work, in the rituals, dance and battles of the Navi in Avatar as well as the fun Under the Sea sequence in Disney's Little Mermaid. The Los Angeles based LWDT, founded in 1980 by Lula and Erwin Washington, is one of the leading contemporary African-American dance companies, known for their exciting and energetic performances, and dance works which reflect aspects of African-American culture. LWDT will hold four performances at the Tel Aviv Performing Arts Center, from June 1 – 4, 2016.
Lula Washington was born in Watts, California, and worked her way through school as a young girl. Her first experience of modern dance took place when she was a nursing student at Harbor Community College in Los Angeles when a teacher took a group of students to see the Alvin Ailey American Dance Theater. This was a night that would change Lula Washington's life. She applied to the UCLA dance program, but was rejected because they said that at age 22, with no previous background, she was too old to begin a career in dance. Yet she remained undeterred, appealed the decision and was admitted to the program. After graduating, she started her own dance company, the Los Angeles Contemporary Dance Theatre, which was later renamed the Lula Washington Dance Theater. As a choreographer, Washington's style is noted for its energy and theatricality, incorporating elements of African dance, modern dance, ballet, hip hop and performance art. The company has performed in many of the world's major cities, and now will add Tel Aviv to the list. The company performs to the live music of the Freedom Jazz Movement.
An important part of the dance company is its school, founded in 1983, which seeks to give young people from lower-income families the opportunity to study dance. The school's motto is "I Do Dance, Not Drugs!" and many graduates have gone on to develop professional careers in dance in companies such as Alvin Ailey and Dance Theatre of Harlem.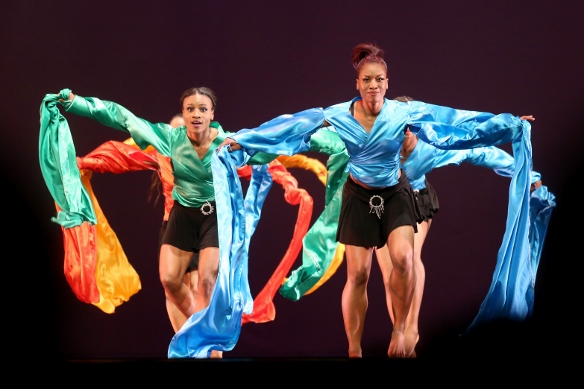 The program to be performed in Tel Aviv includes:
Search for Humanism – Choreography : Lula Washington
Spontaneous Combustion – Choreography by Lula Washington, 2015, music by Marcus Lee Miller.
We Wore the Mask – Choreography by Lula Washington, 2006.
Random Thoughts – Choreography by Lula Washington, 2013, music by Terence Blanchard.
Reign – Choreography by Rennie Harris, hip hop.
Four Gospel Songs – Choreography by  Donald Mckayle.
Performances: Wednesday, June 1st at 20:00; Thursday, June 2nd at 20:00; Friday, June 3rd at 13:00; Saturday, June 4th at 21:00. Israeli production: Pinhas Postel. This production has been made possible with the assistance of the U.S. Embassy in Israel, Culture Department. Tickets may be ordered online via The Israeli Opera/Tel Aviv Performing Arts Center.