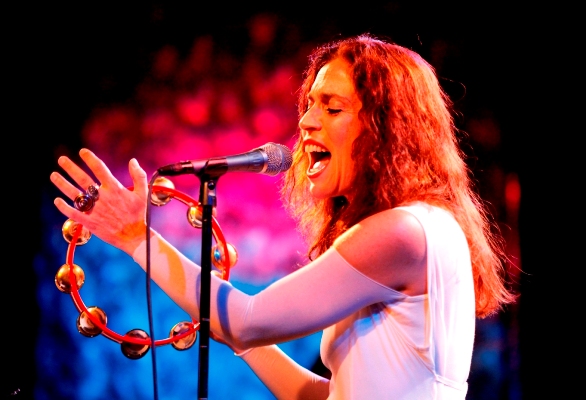 Savina Yannatou/Photo: Marit Kitoharajo
I love the sound of the Oud, in all its many musical forms. The Jerusalem International Oud Festival, now in its 15th year, will take place from November 6 – 15, 2014, under the artistic direction of Effie Benaya, General and Artistic Director of the Confederation House. The festival celebrates a meeting of cultures, the presence and influence of Arabic music in Middle Eastern and Mediterranean cultures.
Artistic Director Effie Benaya stated to the press: "Now more than ever, it is important to emphasize, through music, that which unites us, that which we have in common and is shared among the cultures that live in our region, and the unique connection between old and new. The festival strives to foster original Israeli compositions and arrangements that present a contemporary interpretation to ancient song. This year Corinne Allal will open the festival in a fascinating performance that will present her interpretation of Ecclesiastes."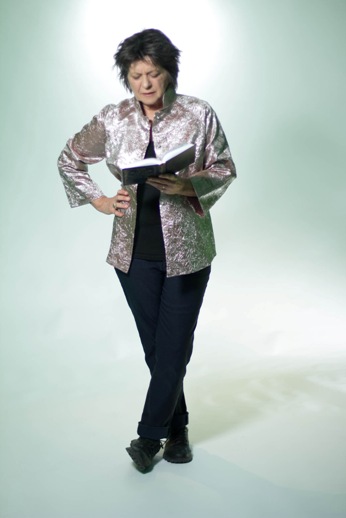 Corinne Allal/Photo: Itamar Cohen, Yuki Photographers. Styling: Dorin Frankfurt
The encounter between singer-songwriter Allal and Ecclesiastes should be something to look forward to! Allal has always had the distinction of merging intelligence with the raw energy of rock.Thursday, November 6, 2014, 21:00, Sherover Hall, Jerusalem Theatre.
One of the other performers in this lineup I've recently had the pleasure of hearing is Rechela, a singer of Khaliji music. Based on the sounds of the Oud and Tabla drum, Khaliji merges elements of African, Indian, and Iranian music with Bedouin music. I heard Rechela with the Hotel Khaliji Ensemble at the Yaarot Menashe Festival, her voice and stage presence are mesmerizing. The performance at the Oud Festival will celebrate her second album – Risalat Hob (Message of Love), recorded in Dubai, with originals and songs composed by Saudi princes, all singing of love. Tuesday, November 11, 2014, 20:30, Leo Model Hall, Gerard Behar Center, Jerusalem.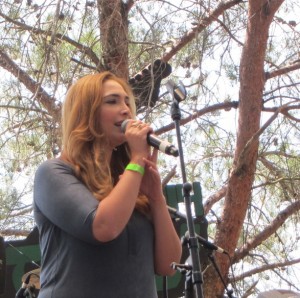 Rechela/Photo: Ayelet Dekel
The festival will host three international premieres:
Gochag Askarov, the Mugham singer known as "Prince of Azerbaijan," (one of the few who have performed on BBC Promenade and the Royal Albert Hall in London) will perform in Israel for the first time at the festival. Mugham is a folk music composition that draws on the Arabic maqam. Acquiring an expertise in this form requires talent and dedication, as it relies on a tradition of melodies and classically poetry orally transmitted from one generation of singers to another, as well as the ability to improvise. Yet what makes a singer truly great in this tradition is not technical or intellectual virtuosity, but the feelings conveyed in the song. Saturday, November 8, 2014 at 21:00, Rebecca Crown Hall, Jerusalem Theatre.
Moroccan-Andalusian Oud player Mohamed Ahaddaf will perform with an international quartet Israeli jazz pianist Avishai Darash, German-French bass player Stephan Reidl and Italian percussionist Francesco Bongiorno. Based in Amsterdam, the quartet blends Andalusian musical tradition with influences of Indian classical music, jazz, contemporary and European folk traditions. The show's name is from Ahaddaf's second album: Spoken soul. This concert marks the first time that the festival presents Moroccan musical Oud traditions. Wednesday, November 12, 2014 at 20:30, Beit Shmuel.
Savina Yannatou will close the festival with the show "Spring in Salonica." Yanntou will sing new arrangements to traditional folk songs – from the Jewish-Spanish traditions of Salonica, the Balkans, Mediterranean and Middle Eastern folk traditions. Saturday, November 15, 2014, at 21:00, Henry Crown Auditorium, Jerusalem Theatre.
The full program is available on the Confederation House website. Ticket prices range from 80 – 150 NIS. Tickets may be ordered online, or call: 02-6245206, ext. 4.