Making their Israeli debut will be six films competing for the Jerusalem Film Festival's Hagag Prize for Best Feature. The films are:
Tikkun – Directed by Avishai Sivan
Cast: Aharon Traitel, Khalifa Natour, Riki Blich, Gur Sheinberg
Producers: Ronen Ben Tal, Avishai Sivan, Moshe Edery, Leon Edry
Synopsis: Haim-Aaron is a bright, Ultra-Orthodox religious scholar living in Jerusalem. One evening, following a self-imposed fast, Haim-Aaron collapses and loses consciousness. The paramedics announce his death, but his father takes over resuscitation efforts and, beyond all expectations, Haim-Aaron comes back to life, yet he is a changed man. His father is tormented by the fear of having crossed God's will, the night he resuscitated his son.
A.K.A. Nadia – Directed by Tovah Asher
Cast: Neta Shpigelman, Oded Leopold, Ali Suliman
Producers: Estee Yaacov-Mecklberg
Synopsis: Can a person be reborn without confronting her past? More than 20 years after she abandoned her identity as an Arab, Maya's hidden past comes to light. Now she must see whether in a society that refuses to accept the 'other,' she can continue to lead the life she has built for herself.
The Man In the Wall – Directed by Evgeny Ruman
Cast: Tamar Alkan, Gilad Kahana, Eli Gorshtein, Yoav Donat, Rut Rasiuk, Ravi Miller
Producers: Tami Leon, Chilik Michaeli, Avraham Pirchi, Michal Vintrov
Synopsis: A rainy Friday night in winter, Rami takes the dog for a walk and does not return. His wife has no idea where he might be. Throughout the night, different people come to the apartment, each for their own reasons. Does one of them hold the key to this mystery?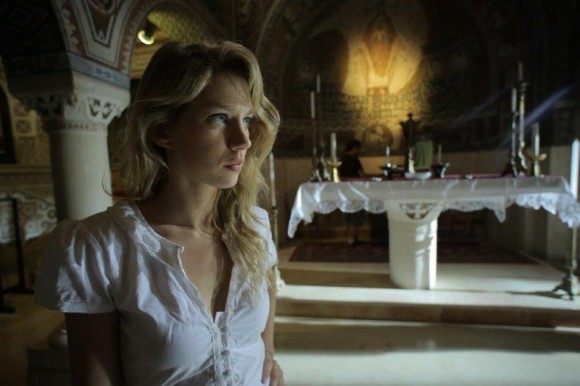 JeruZalem/Photo courtesy of PR
JeruZalem – Directed by Yoav and Doron Paz
Cast: Yon Tumarkin, Yael Grobglas, Tom Graziani, Danielle Jadelyn, Mel Rosenberg
Producers: Yoav and Doron Paz
A group of American teenagers take a walk in the Old City in Jerusalem to enjoy the atmosphere of the High Holy Days. On the eve of Yom Kippur things begin to go wrong: mysterious characters appear in the alleys and people are murdered throughout the city. Will the friends survive the night?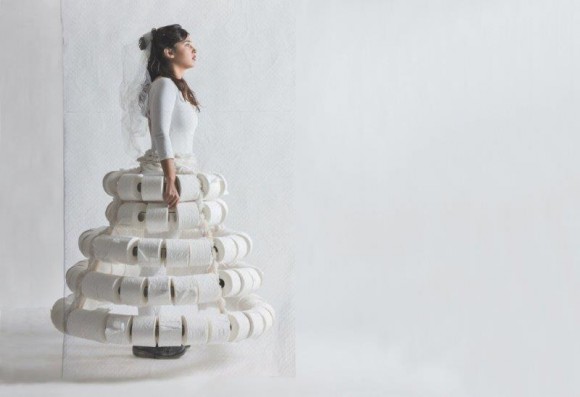 Paper Wedding/Photo courtesy of PR
Paper Wedding – Directed by Nitzan Gilady
Cast: Asi Levi, Moran Roseblatt, Roy Assaf, Arie Tcherner
Producer: Nitzan Gilady
Hagit lives in a small desert town and works in a toilet paper factory, dreaming of marriage.  She has an intellectual disability but longs to be independent.  She has a relationship with the son of the factory owner which she hides from her mother, believing that one day she will marry him. The news that the factory will shut down shakes their lives.
Why Hast Thou Forsaken Me? – Directed by Hadar Morag
Cast: Muhammad Daas, Yuval Gurevich
Producers: Yael Abecassis, Hillel Rozman, Eli Meirovich
A lonely Arab teenager, a social outcast, wanders through the streets and attaches himself to a stranger, and makes  this alienated, mysterious man take him under his wing. In their struggle for self-control, things get out of hand.
Midnight East will be updating on the festival as the information comes in, for additional information and tickets visit the Jerusalem Film Festival website !