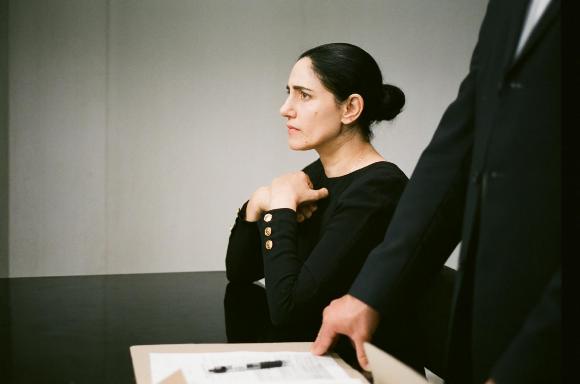 Gett, The Trail of Viviane Amsalem/Photo: Tuli Chen
Thursday will be a good day to go on an all-popcorn diet: in celebration of Israeli Cinema Day, cinema chains and movie theatres will be selling tickets at just 10 NIS (14 for 3D)! Over 40 theatres are participating, including cinema chains: Yes Planet, Cinema City, Rav Hen, Lev, Globus and Globus Max. Demand is expected to be high, so you may want to order your tickets in advance (some websites may charge 4 NIS for ordering online, but you should still be able to stay within your budget).
Tickets will go on sale on Monday, October 21, 2014.
Links for ordering tickets online:
www.yesplanet.co.il or by phone *2235
www.rav-hen.co.il or by phone *5155
www.cinema-city.co.il or by phone 1-700-70-22-55
What to see? I've seen some really good Israeli films lately. Gett, directed by Ronit and Shlomi Elkabetz is an excellent and moving film that takes on one of Israel's most difficult issues: the alliance between religion and state and its often devastating influence on individual freedom, particularly in regard to marriage and divorce. Talya Lavie's Zero Motivation looks at another great Israeli institution – the IDF – as it has not been portrayed before – from the perspective of paper pushers. Watch for Tamara Klaygon in one of my favorite onscreen moments.
What movies will you be watching? Some theatres will open as early as 11:00, so you can see a few in a row…