Last updated January 13th 2016
Great news for fans of Eros Ramazzotti: the popular Italian musician and songwriter will be performing in Israel for the first time on April 30, 2016! Presented by BlueStone Group (who brought Bon Jovi, Enrique Iglesias, One Direction & more to Israel)and Helicon, the concert will take place at the Menorah Mivtahim Arena in Tel Aviv, as part of a world tour with his latest album Perfetto.
Ramazzotti's soft rock ballads have made him a favorite of many, including Israeli fans who travel to his concerts in Europe. Now these fans have a chance to hear him closer to home. A lovely trio of Israeli fan club members were on hand at the Bellini Restaurant this morning to hear Shay Mor Yosef and Guy Beser of BlueStone announce the concert.
One fan, Rinat, shared her thoughts: "I discovered Eros Ramazzotti's music when I was 15. First and foremost, he's an amazing human being. He's very warm and friendly, he really cares, and he's a singer of truly exceptional talent. I went to one of his concerts in Austria, and the production was fantastic. Even people who don't know his music will really enjoy the concert!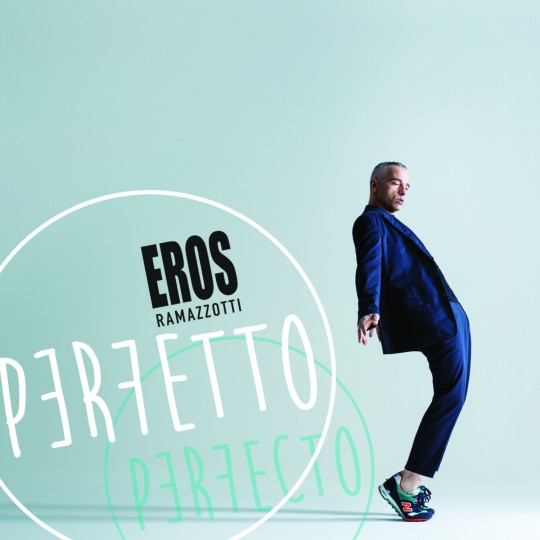 The singer will be flying into Israel with two planes, one for cargo only, so it is to be expected that this production will be quite a spectacle! The Israeli fan club is planning to ask Ramazzotti if he will sing a special song for them, the challenge will be to choose one song from his extensive repertoire. The group will hold a vote to choose the song. When asked which song she would want to request, Rinat said that Cose della Vita is meaningful to her, but she expects that Ramzzotti will include that song in his playlist, even without a special request.
Over the course of a successful 30 year career Ramazzotti has released 11 studio albums, one EP,  three compilation albums, three live albums and 37 singles. He has sold over 60 million records in his 30 year career. His past collaborations with other musicians include duets with Cher, Tina Turner, Andrea Bocelli, Joe Cocker and Luciano Pavarotti, among others.
Ticket sales have already begun, and prices range from 290 NIS to 1800 NIS (VIP), with several stages along the way. Tickets may be purchased from www.leaan.co.il, or call *8780.