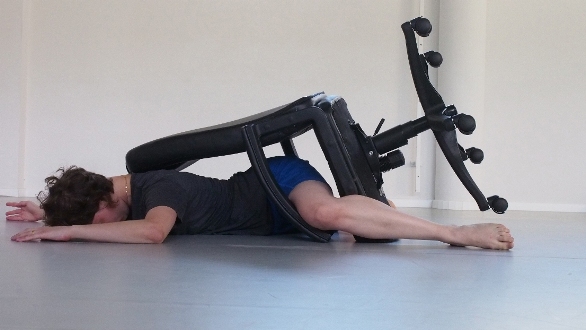 Bosmat Nossan/Photo: Gadi Dagon
This November, Curtain Up, the contemporary dance showcase for independent choreographers will be celebrating its 25th anniversary.  Newly selected Artistic Director Itzik Giuli, has been working with a cohort of choreographers who will be presenting 11 dance premieres.
There will be 6 "curtains" this year, each program (with one exception) will feature the work of two choreographers. In addition to performances, there will be a symposium on contemporary choreography and theory of dance with Myriam Van Imschoot; encounters between the choreographers of Curtain Up with artists and theorists as well as workshops conducted by the choreographers for dance professionals. There will also be a creative research lab led by choreographer Arkadi Zaides.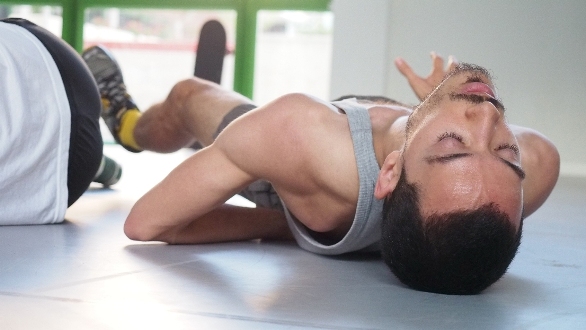 Ido Feder/Photo: Gadi Dagon
The choreographers participating in Curtain Up 2014: Iris Erez, Merav Cohen, Bosmat Nossan, Ido Feder, Shani Granot and Nevo Romano, Tami Lebovich, Michal Samama, Maya Weinberg and Maya Carol, Galit Liss, Anat Grigorio, Lilach Pnina Livne, and Arkadi Zaides with Talia de Vries (the lab).
Performances will take place: November 13 – 15, 21 – 23 at Suzanne Dellal Centre, 5 Yehieli St, Tel Aviv, 03-5105656; November 17 – 19 at the Jerusalem Theatre, 20 Marcus St, Jerusalem, 02-5605755. Tickets are 60 NIS per program.