Last updated June 18th 2015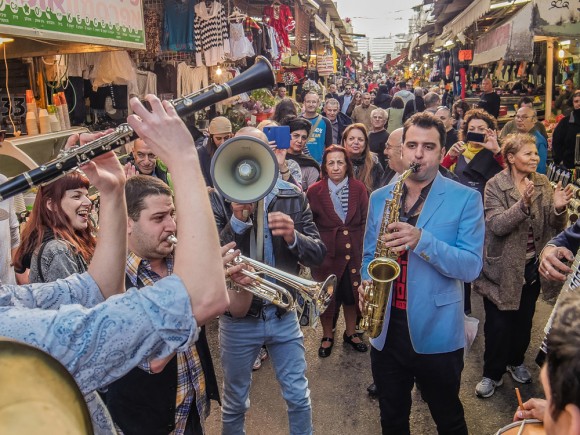 Balkan BaMachsan at the "Shuk" – outdoor market
Balkan BaMachsan Orkestra take a sunny approach to the conflict and turmoil of this region with their new single – some carefree travel, the beach, the shuk, a little flirtation, an oasis in the desert, and a deep yearning for a "New Middle East." Something we'd all like to see…
If only we and all the other countries in this hot part of the world could dance all our troubles away! What's certain is that Balkan BaMachsan's juicy fusion of Balkan, Klezmer, Gypsy and Middle Eastern sounds make people want to get up and dance!
Enjoy the New Middle East, if only in song, and mark your calendars because this happening band will be launching their album at The Barby on August 8, 2015!
So let's dance our way to a new future – it's worth a try!
New Middle East: lyrics – Asher Cohen & Nir Gaber; music – Asher Cohen; arrangement – Asher Cohen, Meir Amar; Asher Cohen – accordion, Nir Gaber – vocals, Nir Taieb – saxophone & percussion; Gal Klein – clarinet; Omer Gabay – trumpet; Barak Hener – trumpet; Tal Ben Rei – baritone; Noam Nehemia – tuba; Tal Kochavi – drums; Moshe Gershuka – darbuka & percussion.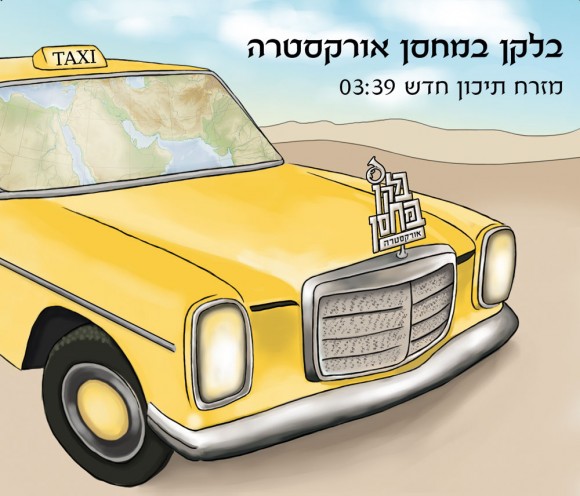 Balkan BaMachsan – New Middle East/Image credit: Ido Bar Zakay
Links: Balkan BaMachsan page