Last updated February 2nd 2015
Art TV – a two day conference on television and art, presented by the Tel Aviv University Department of Film and Television, will take place on February 3 & 4, 2015. The conference will take place in Hebrew, and is open to the public dependent on space available. Art TV will take place in Room 206 aleph, Mexico Building, on the Tel Aviv University Campus.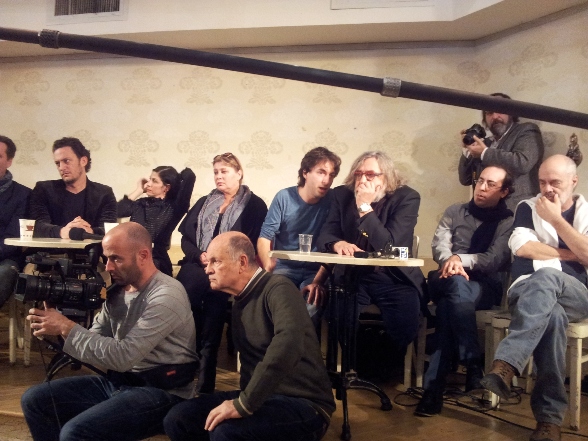 Ram Loevy directing a documentary at Gesher Theatre/Photo: Ayelet Dekel
Opening night events feature a focus on Israeli director and screenwriter Ram Loevy, recipient of the Israel Prize in 1993. The conference begins at 15:00 on Tuesday, February 3rd, and at 17:00 there will be a screening of Loevy's film Khirbet Khize (1978), based on the novella by S. Yizhar.
The full program (in Hebrew) may be viewed via this link.