Last updated February 9th 2015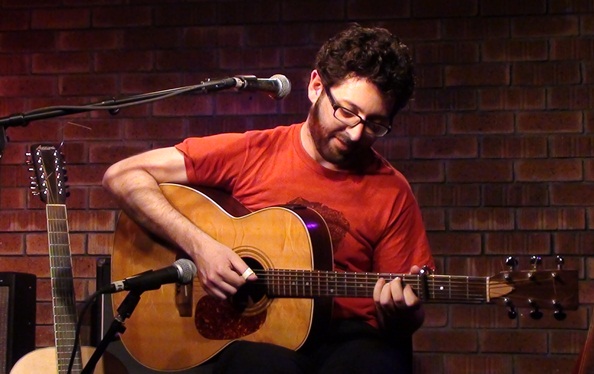 Yair Yona/Photo: Ayelet Dekel
This is the way to get your week off to a good start: Acoustic All-Stars Night at The Zone, featuring three back-to-back performances: Maya Johanna, Yair Yona, and The Sketches. Sunday, February 8th – doors open at 20:30 and the music begins at 21:30.
The warm smile, crystal voice and alternative folk sound of Maya Johanna is well known to many, she's just on the brink of releasing her debut album produced by Sun Tailor who will be accompanying Maya at The Zone.
Yair Yona – He's a traveler, and with his guitar tells the tale of a journey, notes and chords swelling into a river of sound. You flow with it, go where it takes you, then he takes you to the source, the chords that permeate the spirit, reverberate in your mind. Read more about Yair Yona and his diverse projects here. If you've read Israel21C's Top Israeli Bands to Watch in 2015, you already know that I am a dedicated Yair Yona fan, if you come to The Zone on Sunday, you'll soon understand why.
The Sketches are new to me, and I always like to get to know new bands and musicians. According to their brief youtube bio, this project began one winter's day on a goat farm in Eastern France. The Sketches are: Till Begall, Yonatan Marcus and Or Izekson. I really enjoyed Engineered Loneliness:
Acoustic All-Stars Night @The Zone
13 HaRechev Street, Tel Aviv
Sunday, February 8th – Doors open at 20:30, show at 21:30. Tickets are 40 NIS in advance, 50 NIS at the door. Purchase tickets online via this link.
Info and updates on the facebook event page.