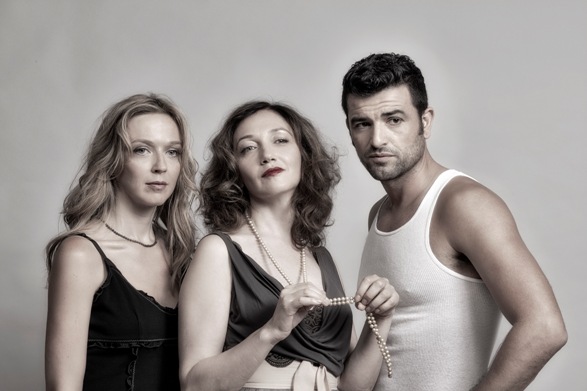 Streetcar Named Desire stars – Anna Dubrovitsky, Yevgenia Dodina, Amos Tamam/Photo courtesy of PR
"Stella!" will be ringing out in a Hebrew accent as Habima National Theatre and The Cameri Theatre co-production of A Streetcar Named Desire makes its debut. Tennessee Williams' play, translated to Hebrew by Rivka Meshulah, depicting the catastrophic encounter between the fragile world of Southern Belle Blanche Dubois' delusions and reality, will be directed by Ilan Ronen. In the role of the beautiful blonde heading for a fall will be none other than Yevgenya Dodina.
The first performance will take place on November 6, 2014 at 20:00, Meskin Hall, Habima National Theatre.